Executive management Coaching Munich – Berlin – Stuttgart
Executive Coaching
We understand executive coaching as the accompaniment of top managers over a longer period of time with the aim of further developing their own personality and leadership effectiveness. Leadership and management skills are improved, set goals are often achieved in a shorter period of time and / or gain in quality and sustainability.
Since we work with a systemic approach, in executive coaching we consider both, the coachee and the key stakeholders. What has to be done that shareholders and advisory board do trust the CEO at 100%? How effective is the managing director as part of the overall management team? What does it take to increase this effectiveness? How strong is the basis of trust with his direct reports? Where do we need to start in order to significantly increase this trust and thus also increase the sense of responsibility and commitment of upper and middle managers?
Executive coaching in the SME sector
Target group of our coaching offer
Our Executive Coaching is used by managing directors, board members, entrepreneurs and first-level executives. You will find us a trustworthy sparring partner for the personal development and further development of your company or team.
Occasions for an Executive Coaching
What topics and issues can you bring to Executive Coaching?
The topics and issues that we can address in the context of executive management coaching are diverse. Below are some examples:
Executive coaching for more leadership effectiveness in top management
How can trusting cooperation in the management / the board improve?
How can we work in top management better together?
How do we succeed in bringing cooperation in the various bodies (management, supervisory board / advisory board, shareholders) to a more trusting level?
Executive coaching for personal development
How do I succeed in professional reorientation?
How can I communicate more convincingly?
How can I develop my ability to deal with conflict?
Executive coaching to strengthen your leadership skills
Executive Coaching Change Management
How can my company / my area be strategically realigned?
How can I initiate a culture change in the company / area?
How do we, as a sector / as a company, manage to to become agile?
How do I best manage the process of company succession?
No matter which topics and issues you would like to work on within the framework of our coaching, executive coaching is usually the start of a longer collaboration and in many cases the Kick off for a team or Organisational Development process. Organisational Development process.
Coaching approach in executive Management Coaching
How do we work in coaching?
Our coaching approach is systemic-solution-focused at its core. Depending on the task, sparring, consulting and small training sessions can also be part of our service. We use the methods in such a way that the coaching goal is achieved at the end of the management coaching.
If you are only able to invest a relatively small amount of time in a coaching session, make use of Top Management Short Term Coaching. In the thirty-minute coaching session, you will receive impulses for your everyday leadership work on a very concretely formulated and well-defined issue.
Especially in longer change processes or far-reaching transformations, many managers and leaders take advantage of this offer. Every 2-3 weeks, they spend half an hour with us discussing a specific issue in the field of change management coaching.
Start of your management coaching
How does Executive Management Coaching come about?
The basis of our cooperation in Executive Management Coaching is trust. In order for this to come about, it is crucial that we get to know each other in an order clarification meeting. Questions that are the focus of this conversation are:
What result would you like to see at the end of the Executive Coaching?
How much time can you and do you want to invest in the Executive Coaching?
Can the desired result be achieved in this time frame?
How might the Executive Coaching look?
What is important to you about the Coach/ in the coaching process?
What previous coaching experience do you have? What worked well in previous coaching? What was not helpful?
Do we like each other and do we have the feeling that we can work together in a trusting way?
If you would rather invest the half hour of an order clarification meeting in coaching, short-term coaching is an option. In this way, you can gain an impression of our work and work on a narrowly defined issue at the same time.
In preparation for a first coaching session, you will find a Checklist here.
If you have any questions, please contact us.
Management Coaching in Munich - Berlin - Stuttgart for SMEs
What distinguishes our work as Executive coaches?
With us you gain personalities, most of whom have more than 15 years of coaching expertise combined with leadership, industry, organisational development and consulting experience.
Die Kombination aus systemischem Coaching, Aufstellungsarbeit, Konfliktmediation, Strategieberatung und Organisationsberatung hebt uns von anderen Executive Coaches und Management Coaches ab.
Whiteboard | Leadership
Oft als "Pokerface" bezeichnet, steht das Verschleiern von Emotionen und Unsicherheiten durch Führungskräfte zunehmen auf dem Prüfstand.

Der Anspruch, dass Geschäftsführer immer über alle Antworten verfügen müssen, nimmt ab. Stattdessen rückt die Authentizität in den Mittelpunkt.

Was zu einem authentischen Führungsstil gehört und welche Vorteile dieser für Geschäftsführer und Unternehmen gerade auch in unserer VUCA-Welt hat, lesen Sie in diesem Artikel.
All companies have recognized that the people in their organization, with their expertise, represent the most important resource. Isn't it about time that the cost item "personnel" from the P&L is also countered by an asset on the balance sheet?

Sabine Walter discusses this question with Svenja Stöveken and Eda Wolff, both management consultants at Horváth, an international management consultancy for transformation, performance management and digitization.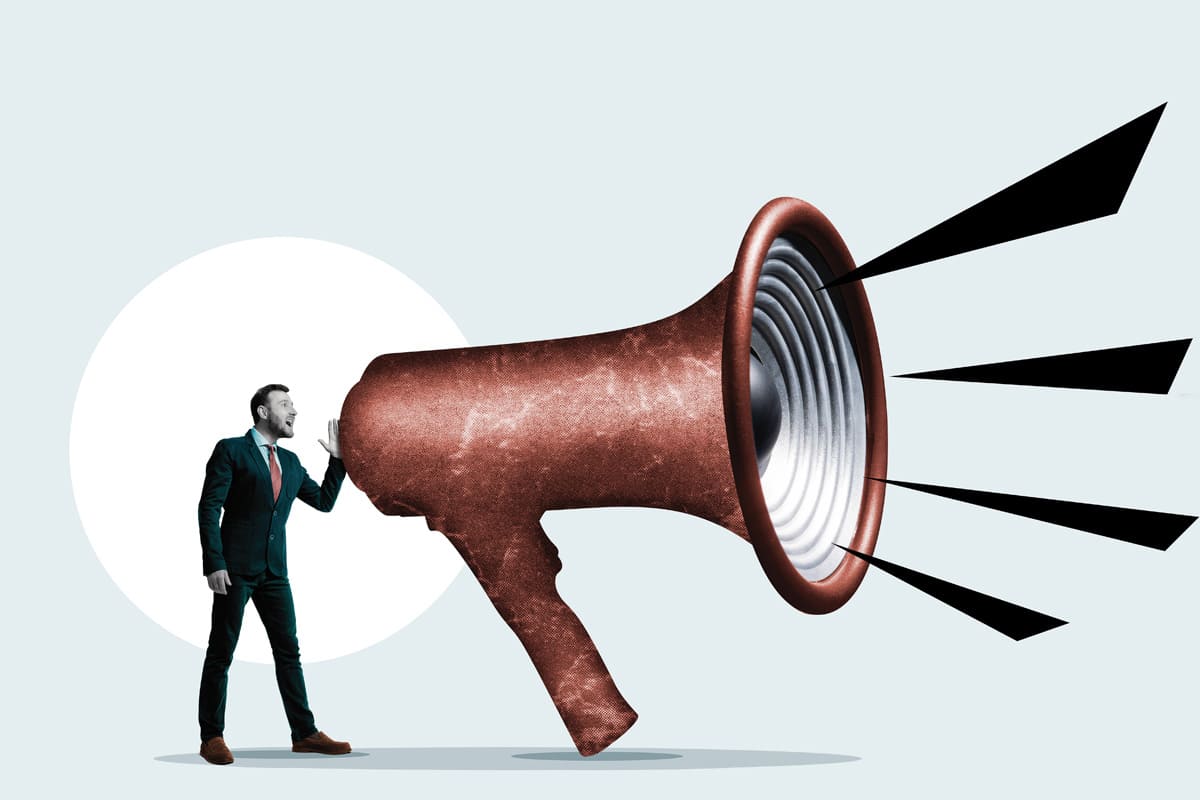 Managing directors are not only responsible for developing a convincing corporate strategy, but also for its successful implementation at all levels of the company. It is therefore crucial that the strategy is understood and lived throughout the organization to ensure long-term success.

But how can managing directors meet this challenge? In this article, we will present key aspects that contribute to successfully conveying a corporate strategy in a comprehensible way across all hierarchical levels.