Organisational development
MANAGEMENT CONSULTING | ORGANIZATIONAL DEVELOPMENT Munich - Berlin - Stuttgart
Our range of services in the field of organisational development
We are an management consultancy specialising in organisational development and leadership development that focuses on advising medium-sized family businesses in the metropolitan areas of Munich, Berlin and Stuttgart. Our consulting approach is a systemic one. Our consulting claim is to achieve results that last.
Organisations are subject to continuous change. This makes it necessary at regular intervals to question structures and develop them further if necessary. In the current period there are various factors that require cultural transformations in companies. These factors include digitalisation, a shortage of skilled workers, a changed understanding of leadership, the desire for more agility.
We, as experienced managers, organisational developers, mediators, trainers and executive coaches, on the basis of our wide-ranging expertise, have been accompanying organisational development processes for more than a decade across all phases.
WHEN CAN ORGANISATIONAL SUPPORT BE USEFUL FOR COMPANIES?
Occasions to start organisational development
There are various occasions in everyday business life when it can be beneficial for both top management and the entire organisation to have development and change processes accompanied by experienced consultants and coaches. Below we list some examples that can be the trigger for companies to get in touch with us: Below we list some examples that can be the trigger for companies to get in touch with us:
The situation on the market requires a strategic realignment of the company. This brings with it extensive changes.
The corporate culture needs further development. The aim is, for example, to increase employer attractiveness or to be able to meet the requirements of digitalisation and agility.
There is a company succession.
The company's anchored leadership culture is no longer up to date and should be changed.
The cooperation between the various corporate divisions or companies or locations should be improved.
Employee satisfaction is insufficient, staff turnover is increasing. The corporate culture is characterised by fear rather than trust. This has to be changed.
Staff and managers operate by the book. There is a lack of passion, quality, responsibility and innovation.
If you recognise yourself in one or more of the points, feel free to contact us to get a feel for what a joint process can look like.
WHAT MAKES US STAND OUT?
Organisational Development for medium-sized companies
Focus on entrepreneurial benefit
The focus of every organisational development process is your business benefit. That is why we take a lot of time to create clarity of purpose together with you at the beginning. This also involves the urgency of the change and central factors influencing the process. Questions that play a role in the clarification of the mandate are:
What are your entrepreneurial goals?
Why do you think it is essential to start this process now?
What situations give us tailwind for the process?
What challenges might arise?
Since companies are complex organizations and the business environment is also highly complex, we take a lot of time to understand the overall system. In doing so, we look at different levels:
the actors and their form of cooperation
the formal and informal structures
the written and the lived culture
Trust as a basis
A solid basis of trust is the foundation for taking such a complex path as organisational development. That is why it is crucial that the chemistry between you as the client of this transformation and the people from our team is right. It is imperative that this "chemistry check" takes place during the clarification of the assignment. Because trust can only develop if both sides have a good gut feeling right from the start.
Critical sparring partner for managers
We also see our role as critical sparring partner. This also means that we question the seemingly obvious and mirror discrepancies.
Structure creates culture
In order to achieve a cultural change in the organisation, we always start at the structural basis. Which structures does your organisation need in order to achieve the desired cultural change, e.g. in the form of a more agile attitude? These structural changes can also be expressed in a reduction of hierarchical levels, an abolition or redefinition of established bodies or changes in decision-making processes.
Linking organisational and competence development
Therefore in all organisational development processes skills development an essential building block of our work. Our clients greatly appreciate the fact that we combine both areas of expertise.
In our view, competence development depends on three essential factors: attitude, methodological knowledge and practical application. We take all three elements into account in the competence analysis and further development. In organisational development processes, the focus of competence development is usually on the management qualification. After all, it is primarily the managers who have to support the initiated organisational development process, keep it going and fill it with life in the target organisation.
In order to be successful as a leader and entrepreneur, so-called soft skills are particularly in demand. These include Personal Competencies, Entrepreneurial Competencies, Leadership Competencies and Communicative Competencies. We have defined the necessary core competencies for each of these focal points and have backed them up with behavioural characteristics.
A Quick-Check or Online 360° feedback enables you and your organisation to very quickly get an overview of existing competences and previously unused potential. Based on this analysis, we develop tailor-made development programmes for you and your company that combine different building blocks in a meaningful way depending on the objective: Training, transfer workshops, blended learning elements, "Compact Knowledge" learning cards, Podcasts, Executive Coaching and mentoring. Training, transfer workshops, blended learning elements, "Compact Knowledge" learning cards, Podcasts, Executive Coaching und Mentoring.
Measures that can be implemented
We not only have more than 15 years of expertise in organisational development processes. Many of our experts have management and industry experience themselves. This ensures that you have the necessary pragmatism in the process and leads to applicable solutions.
Visible changes only come about when things are done. That's why we always make sure that decisions lead to actionable measures and regularly follow up on this implementation.
We asked our customers,
what they value most about working with us.
These are the top 5 answers:
Trust
Profound expertise
Critical sparring
Constant high quality
Flexibility and productivity
Organisational development in medium-sized companies
managementberatung-coaching.de
How can our cooperation begin?
Start of your accompanied organisational development
Medium-sized companies that have had little experience with consultants and organisational developers often worry that they will be tied to consultants for years and with large budgets even though they do not know them well yet, let alone a strong basis of trust could develop.
I would like to take this worry away from you. We have had very good experience when the joint cooperation develops step-by-step and budgets are always agreed upon in relation to the occasion.
But before you decide to take the first step with us or a colleague, you should at least answer the following questions for yourself:
What exactly do we as a company want to achieve through this organisational development process?
What is the ideal outcome at the end of the process?
Why is it essential to start this development process now?
What role should an external consultant play?
What exactly do we expect from him? Why?
What don't we expect from a consultant?
How much time and money are we as top management prepared to invest in the process ahead?
How much additional workload can our managers and staff handle at this point in time due to organisational development?
Which key stakeholders still need to be convinced of the necessity of an accompanied organisational development process?
Which key stakeholders should be involved in the selection of the appropriate consultant? In what form?
We recommend that you speak to 2-4 different advisors to get a feel for what makes them tick and with whom you feel the chemistry is most right and which advisor is the best fit for your organisation, i.e. your managers and staff.
Sabine Walter successfully accompanied the management of the mediaprint group for one and a half years within the framework of a strategic reorientation of a corporate division. Personally, I was impressed by the way in which Ms. Walter adapted to the individual manager and his or her challenges and yet worked towards a common goal with impressive clarity.

Markus Trost, Managing Director mediaprint gruppe, Mering
Whiteboard | Organisational Development
Many organisations have been overstretched for a long time. Absenteeism, internal and external resignations are on the rise. The resulting economic damage in 2022 was around 150 billion euros in Germany alone!

With our work, we would like to make a contribution to changing this! That is why this article deals with three central questions:

How can you tell if your organisation is overstretched?

What could be the reasons for this?

What are the ways out of the misery and what are the first concrete steps you can take?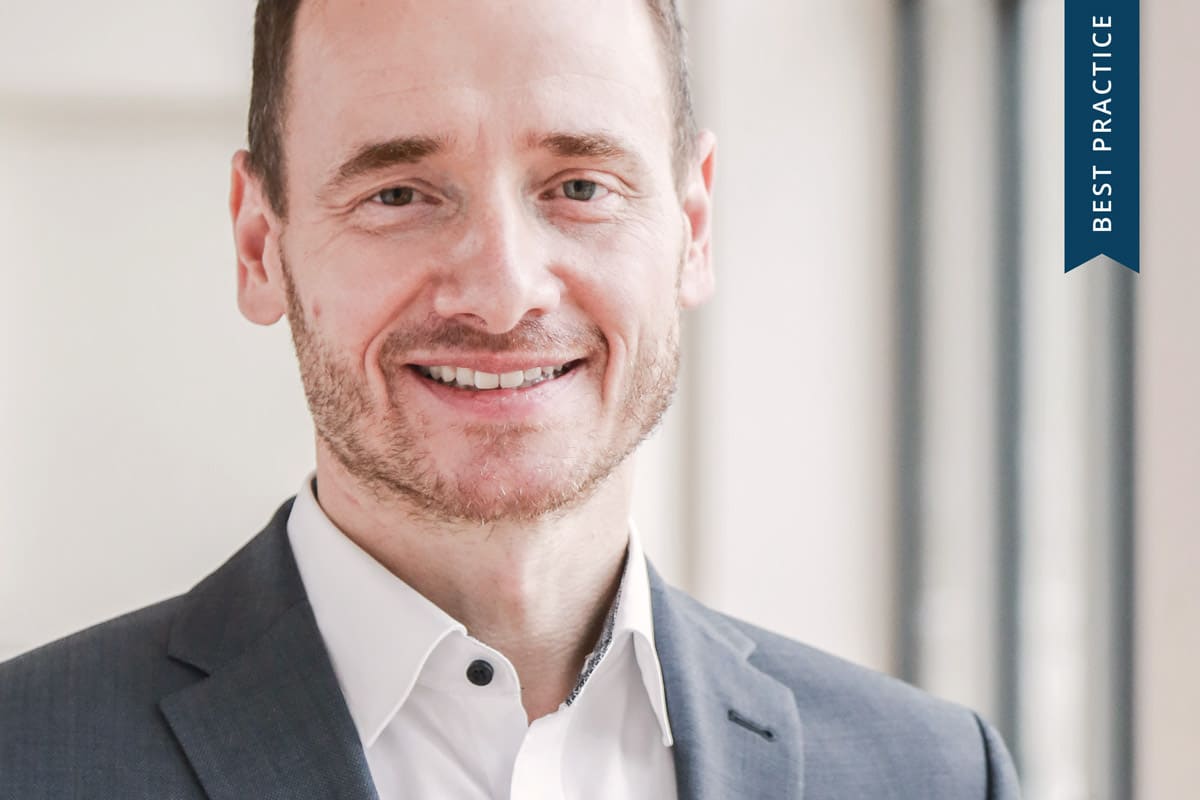 How can the change towards a modern leadership culture succeed?

The BLANC & FISCHER Group from Oberderdingen joined us on the path of this cultural change at the beginning of 2022.

Bernd Kratochwille, Head of Corporate Human Resources, in conversation with Sabine Walter, gives a very good overview of the procedure, the challenges and critical success factors in this process of change.
At the start of the year, many teams are working on the measures and priority issues that should be on the content agenda for the new year.

Too little attention is paid, in our opinion, to the interpersonal component. But we all know that if there are problems with cooperation, the substantive issues also make slow progress. Therefore, in this article you will get concrete approaches on how to improve the culture in your team.